Ignite your inner warrior.
Find your strength and purpose.
WAY OF THE WARRIOR:
MEN'S MEDICINE RETREAT
March 31 - April 2, 2023, in Temecula, California
Let us guide you on a journey.
Scott Polhill
Co-founder / Ceremony Facilitator
Scott is a multi-faceted healer, blending the ancient wisdom of indigenous medicine with the power of music and qigong. He is a highly skilled Medical Qigong Practitioner, trained in the Temple of Celestial Clouds lineage, and has studied with Indigenous communities in Brazil, Peru, North America, Central America, and South America. Scott's unique approach to healing combines the teachings of his diverse mentors to help individuals tap into their own inner power and vitality. Whether you're seeking to improve your physical health, emotional well-being, or spiritual connection, Scott's guidance can help you ignite your Qi and step into your true and healthy nature.
Joey Hauss
Co-founder / Breathwork and Cold Immersion Facilitator
Joey is a highly skilled and experienced wellness instructor with certifications in the Wim Hof Method and Brazilian Jiu Jitsu. As a Wim Hof Method Level 2 Certified Breathwork and Cold Immersion Facilitator, Joey has undergone specialized training and instruction in the Wim Hof Method's unique breathing and cold immersion techniques, which are said to improve overall health and well-being. In addition to his breathwork expertise, Joey is a Black Belt in Brazilian Jiu Jitsu under Master Jean Jacques Machado, and brings his knowledge of martial arts and the physical discipline it requires to his wellness instruction.
Joey's extensive training and experience in both breathwork and martial arts are complemented by his background as a Former US Marine Sergeant. His military service has instilled in him a strong sense of discipline, focus, and determination, which he brings to every experience he leads. Despite his impressive credentials, Joey's approach to wellness instruction is anything but intimidating - he brings a fun, charming, and authentic energy to every class, workshop, and session he leads, ensuring that his students feel comfortable and supported as they learn and grow.
Jordan Wagner
Chef
With a passion for food that dates back to childhood, Jordan has dedicated his life to becoming a chef who is not just skilled in the kitchen but who also prioritizes the health and well-being of his diners. Combining his training as a culinary artist with his foundation in meditation and spiritual practice, Jordan creates meals that are not just delicious but also nourishing for the mind, body, and spirit.
Beyond his culinary prowess, Jordan is also a gifted teacher. He offers cooking classes in over twelve different cuisine types, sharing his expertise and passion for creating plant-based and organic dishes that are both healthy and flavorful. His cooking style incorporates the use of fresh herbs and spices, superfoods, and a balance of nutrients to create a holistic dining experience that is both satisfying and revitalizing.
Jordan is also committed to working closely with farmers who share his respect for the environment and the interconnectedness of all living beings. With Jordan as our chef, you can expect meals that are not only delicious but also conscious, healing, and mindful of the well-being of the entire planet.
Daniel McKim
Filmmaker
Dan is a New York Times bestselling ghostwriter, as well as producer and cinematographer of the full-length documentary film, The Illusion of Money. His transformational productions have received tens of millions of views online. His passion for backpacking and mountaineering has given him a deep respect for the planet.
What Other Men Are Saying
"I thought I knew a thing or two about breathwork. Joey, your knowledge and presence and how you articulated the biomechanics and effects of breathing and cold immersion is unmatched. I had such an emotionally and energetically pivotal shift because of your guidance and knowledge." —Vanzell Kirk III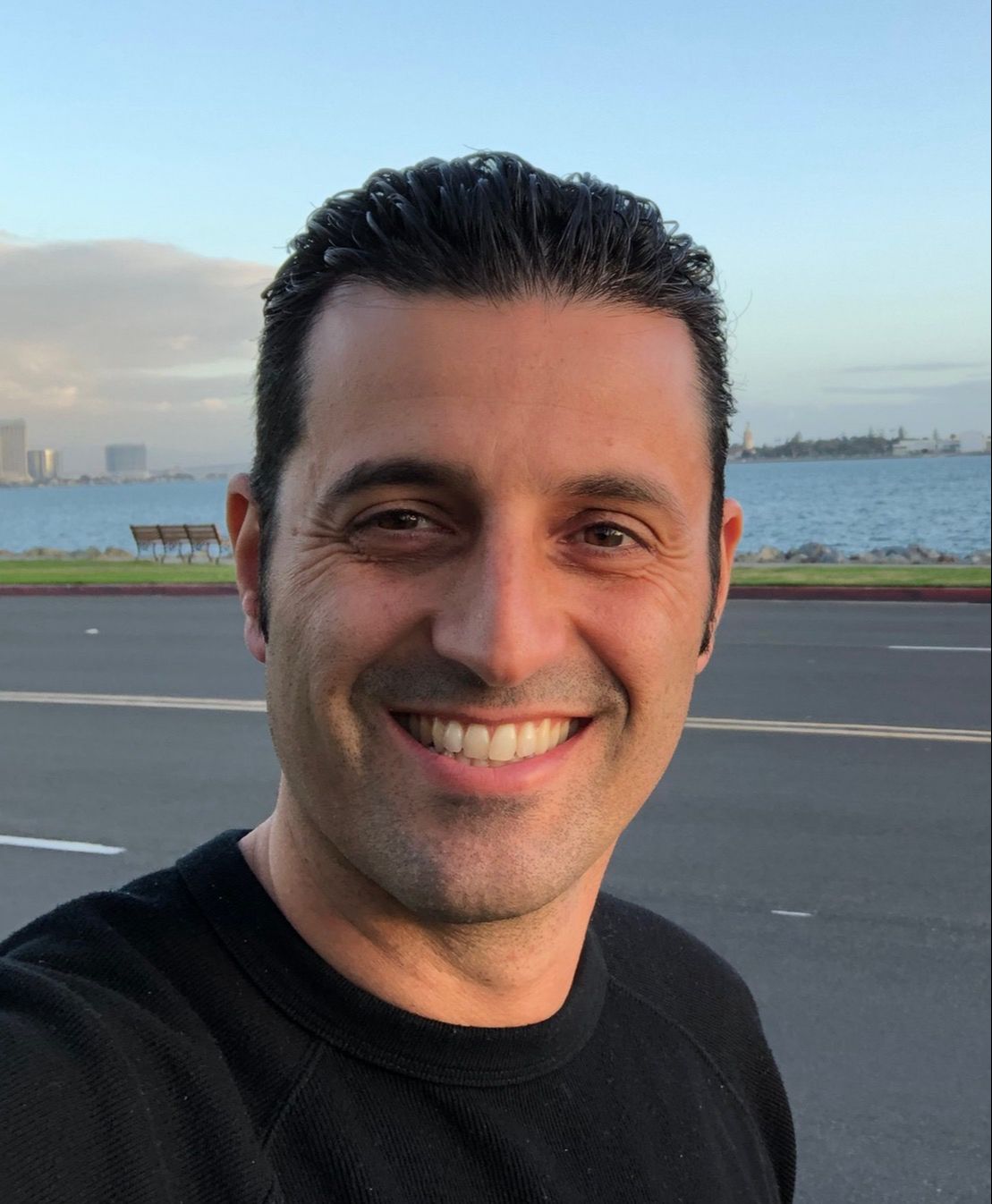 "After Joey's workshop, I realized two things: 1. I'd forgotten to breathe, 2. Fear has been holding me back. When we were in the breath workshop, I started to cry since I was able to release so much tension and stress. It was a game-changer. Thank you, Joey for a life-changing experience." —Yigal Adato
"After being discharged from the military, I've struggled with controlling my temper. The first time I did breathwork with Joey, I instantly noticed the enjoyment of a calm mind for the first time in years. I've implemented the breathing techniques under extremely stressful situations and it has resulted successfully in being able to better control my emotions and the ability to fully understand them. Thank you so much Joey. I'm truly grateful for the help and love you share." —Michael Cronin
"Joey is the best breathwork instructor I've ever met. Not only is he an expert guide, but he is also a clear communicator, educating you in the process. I've had personal breakthroughs in his workshops that have carried on well past the moment because of how well he led us." —Sathiya Sam
Brotherhood. Connect with like-minded men and enjoy ongoing support through our private community, allowing you to continue the connections and support you established during the experience.
Safety to share and discuss intentions, struggles, and emotions. Mental and emotional healing.
2 Nights, 3 Days accommodation. Private and shared rooms are available.
Nourishing meals prepared by Chef Jordan Wagner.
The Mission
Our mission at The Way of The Warrior Men's Medicine Retreat is to empower men to tap into their inner strength and courage, and to find clarity and purpose in their lives through the ancient wisdom of warrior traditions and the transformative power of nature.
APPLY TO JOIN NOW
Frequently Asked Questions
What is The Way Of The Warrior Retreat?
What's included in The Way Of The Warrior Retreat?
When and where is the next Retreat?
What's the refund policy?
APPLY FOR THE WAY OF THE WARRIOR
Fill out the form, and we'll be in touch.