In the fast-paced world we navigate today, it's all too common to feel overwhelmed, disconnected, and out of touch with our inner selves.
The constant demands of daily life, screens that never seem to switch off, and the relentless noise of the world can leave us drained, anxious, and searching for something deeper. This is where the Breath Hauss Retreat, taking place from Nov 17-19, 2023, becomes a beacon of hope. We understand the challenges of modern living, and our carefully crafted retreat offers a sanctuary where you can reconnect with your essence, reduce stress, and find resilience. You'll embark on a profound journey of self-discovery and healing through transformative practices like breathwork, ice baths, and qi gong. It's time to step away from the chaos and into a space of profound connection, where you can nurture your well-being, find clarity, and embrace the serenity within. Join us at the Breath Hauss Retreat, and let's solve the modern world's disconnection problem together.
Your transformation awaits.
EARLY BIRD TICKETS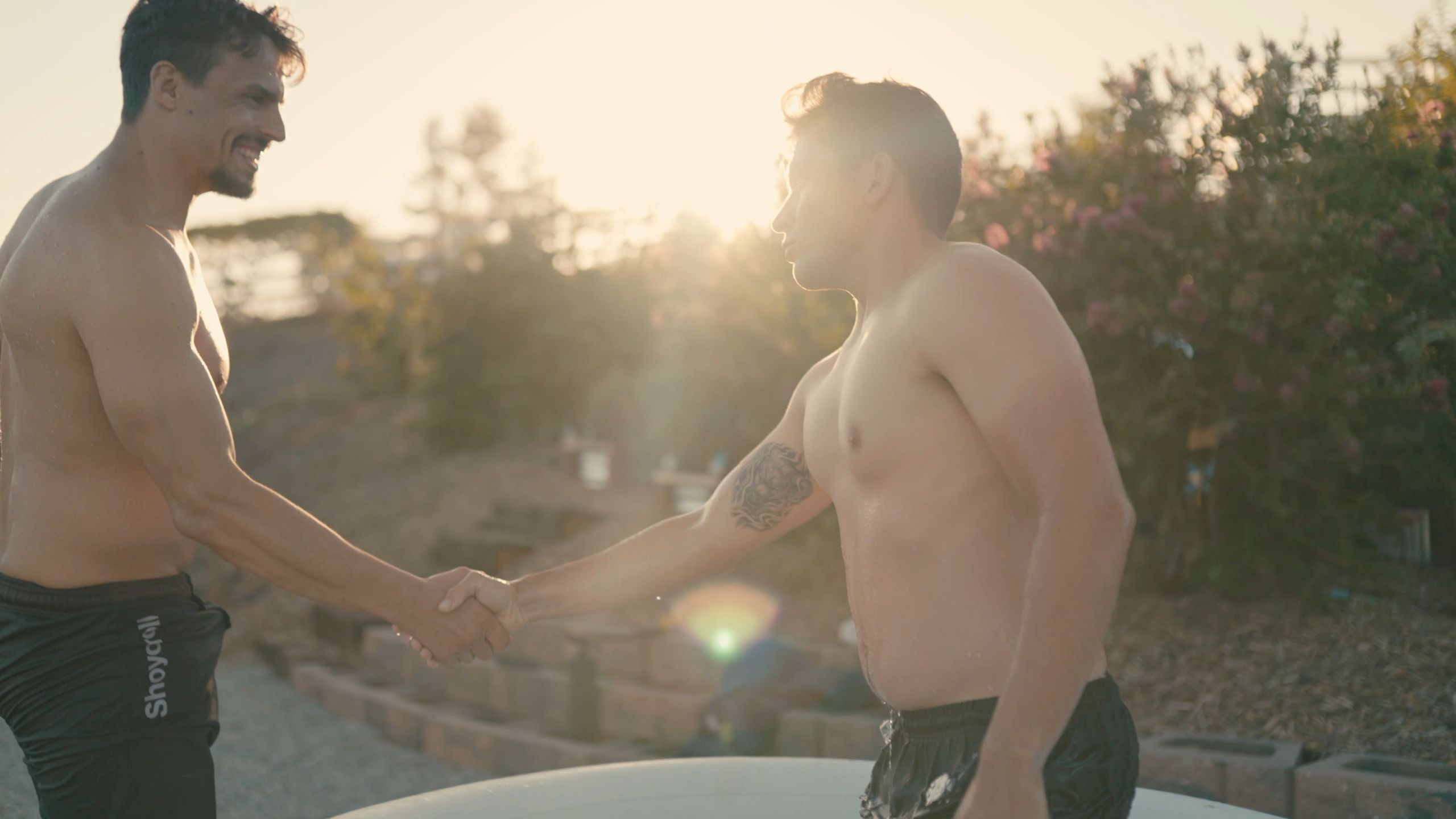 Here's a glimpse of what you can expect ↴
A 3-day, 2-night experience in beautiful Temecula, California, with nourishing meals by Chef Jordan Wagner to prepare and recover each day.


A powerful fire ceremony to remove what no longer serves you.


Connection with the art and medicine of tea through Gong Fu Cha Ceremony.


Breathwork and Qi Gong practices to release tension and rediscover the power of your breath.


The ancient ritual of the ice bath symbolizing your ability to conquer challenges and fears.


The rhythmic heartbeat of nature through a Spirit Animal Drum Ceremony. This ceremony is designed to help you uncover your hidden strengths, embrace your unique spirit, and navigate life's challenges with newfound resilience.


The therapeutic art of sound through toning to release inner tensions and emotional blockages. Discover the resonance of your authentic voice, a key to unlocking inner harmony and unleashing your true potential.


Breakthrough discussions to gain profound insights into your purpose and passion and more.
EVENT SCHEDULE
Please know that we work in the flow, and this schedule may change spontaneously—but here's a general idea of how the event will unfold:
FRIDAY, NOVEMBER 17
4:00 pm - Welcome
6:00 pm - Dinner
7:00 pm - Fire Ceremony & Music
8:00 pm - Tea Ceremony
SATURDAY, NOVEMBER 18
8:30 am - Breakfast
9:30 am - Qi Gong
11:00 am - Wim Hof Method Fundamentals Breathwork
1:00 pm - Lunch
2:00 pm - Ice Bath
3:00 pm - Spirit Animal Drum Ceremony & Toning
5:30 pm - Dinner
6:30 pm - Music & Tea
SUNDAY, NOVEMBER 19
7:30 am - Breakfast
8:30 am - Qi Gong 
10:00 am - Wim Hof Method Advanced Breathwork
12:00 pm - Lunch
1:00 pm - Advanced Ice Bath
2:00 pm - Interactive Exercises
                - Tummo Breathwork
                - Prayer Circle
4:00 pm - Clean Up & Departure
Who is the BREATH HAUSS Retreat designed for?
What's included in The BREATH HAUSS Retreat?
What kind of follow-up support is provided after the retreat?
What kind of accommodations are available?
Do I need prior experience in breathwork or other practices to attend?
Led by experienced facilitators Joey Hauss and Scott Polhill, this immersive retreat in the serene landscapes of Temecula, California, invites you to embark on a profound journey of inner exploration.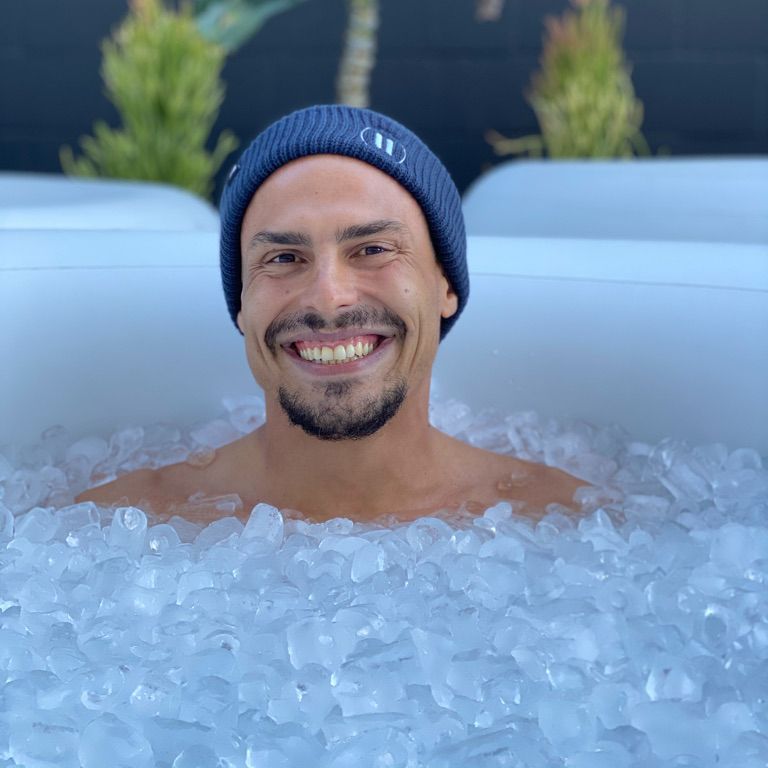 Joey Hauss | Co-founder & Facilitator
Joey is a highly skilled and experienced wellness instructor. As a Wim Hof Method Level 2 Certified Breathwork and Cold Immersion Facilitator, Joey has undergone specialized training and instruction in the Wim Hof Method's unique breathing and cold immersion techniques. In addition to his breathwork expertise, Joey is a Black Belt in Brazilian Jiu Jitsu under Master Jean Jacques Machado, and brings his knowledge of martial arts and the physical discipline it requires to his wellness instruction.
With years of experience in the military as a US Marine Sergeant, Joey has developed exceptional leadership and discipline skills, and gained a unique perspective on the importance of physical and mental health. Joey's combination of military and wellness expertise makes him a highly sought-after instructor and coach for individuals seeking to improve their overall health, well-being, and performance.
LEARN MORE ABOUT JOEY
Scott Polhill | Co-founder & Facilitator
Scott is a multi-faceted healer, blending the ancient wisdom of indigenous medicine with the power of music and qigong. He is a highly skilled Medical Qigong Practitioner, trained in the Temple of Celestial Clouds lineage, and has studied with Indigenous communities in Brazil, Peru, North America, Central America, and South America. Scott's unique approach to healing combines the teachings of his diverse mentors to help individuals tap into their own inner power and vitality. Whether you're seeking to improve your physical health, emotional well-being, or spiritual connection, Scott's guidance can help you ignite your Qi and step into your true and healthy nature.
LEARN MORE ABOUT SCOTT
Jordan Wagner | Chef
With a passion for food that dates back to childhood, Jordan has dedicated his life to becoming a chef who is not just skilled in the kitchen but who also prioritizes the health and well-being of his diners. Combining his training as a culinary artist with his foundation in meditation and spiritual practice, Jordan creates meals that are not just delicious but also nourishing for the mind, body, and spirit.
LEARN MORE ABOUT JORDAN
Why attend the "BREATH HAUSS Retreat"?
Transformational Experience: This retreat is designed to be a life-changing journey. Attendees will explore powerful practices like breathwork, ice baths, and qi gong that can lead to profound personal growth and transformation.

Expert Facilitators: The retreat features renowned experts like Joey Hauss and Scott Polhill, who will guide participants through these transformative practices, ensuring a safe and impactful experience.

Stress Reduction: Breathwork, ice baths, and qi gong are known for their stress-reducing benefits. Attendees will learn techniques to manage stress, find mental clarity, and achieve a deep sense of relaxation.

Physical Resilience: Ice baths challenge participants physically, helping to build resilience, improve circulation, and boost the immune system. These benefits can have a lasting impact on overall health.

Emotional Well-being: Many attendees find that breathwork allows them to process and release pent-up emotions, leading to greater emotional well-being and a more positive outlook on life.

Enhanced Vitality: Through practices like qi gong, attendees will learn to enhance the flow of vital energy in their bodies. This can lead to increased vitality, better overall health, and improved longevity.

Inner Resilience: Both breathwork and ice baths challenge individuals to push beyond their comfort zones. This builds inner resilience, helping attendees face challenges in life with greater confidence.

Holistic Wellness: The retreat takes a holistic approach to wellness, addressing physical, mental, and emotional well-being. Participants will leave with a well-rounded understanding of how to lead a healthier, more balanced life.
Event Details:
Dates: November 17th - 19th, 2023
Location: Temecula, California (Exact address will be provided to registered attendees).
Investment: USD 1,000 - 1,550 (depending on room choice).
Accommodations: We offer shared and private rooms, as well as the option to stay off-site, allowing you to choose the level of privacy and camaraderie that best suits your preference.
Meals: Indulge in a nourishing experience as our talented Chef, Jordan Wagner, crafts delicious meals that combine art and medicine. Each meal is thoughtfully prepared to fuel your body and soul throughout the retreat.
Important Notes:
To ensure an intimate and focused experience, we limit the number of participants to create a supportive space for each individual.
For your safety, individuals with epilepsy are advised not to participate.
"I thought I knew a thing or two about breathwork. Joey, your knowledge and presence and how you articulated the biomechanics and effects of breathing and cold immersion are unmatched. I had such an emotionally and energetically pivotal shift because of your guidance and knowledge."
—Vanzell Kirk III, Marine Corps Veteran and Entrepreneur | Arizona, USA
"Working with Joey helped me to unlock parts of my inner self I hadn't tapped into for a long time, and truly helped me come to peace internally and externally with life, all while challenging me to grow."
—Louis Newkirk, CEO of Timu Marketing Agency, LLC | Washington, USA
"After Joey's workshop, I realized two things: 1. I'd forgotten to breathe, 2. Fear has been holding me back. When we were in the breath workshop, I started to cry since I was able to release so much tension and stress. It was a game-changer. Thank you, Joey for a life-changing experience."
—Yigal Adato, Leadership Coach and Founder of LEADERATO | California, USA
"Joey relates to everyone where they are, and not only brings a spontaneous experience, it's perfectly choreographed to the minute, creating a transformational but extremely professional experience."
—Nicholas Bayerle, CEO of The King's Brotherhood | Texas, USA
"After being discharged from the military, I've struggled with controlling my temper. The first time I did breathwork with Joey, I instantly noticed the enjoyment of a calm mind for the first time in years. I've implemented the breathing techniques under extremely stressful situations and it has resulted successfully in being able to better control my emotions and the ability to fully understand them. Thank you so much Joey. I'm truly grateful for the help and love you share."
—Michael Cronin, Marine Corps Veteran, and Musician | Hawaii, USA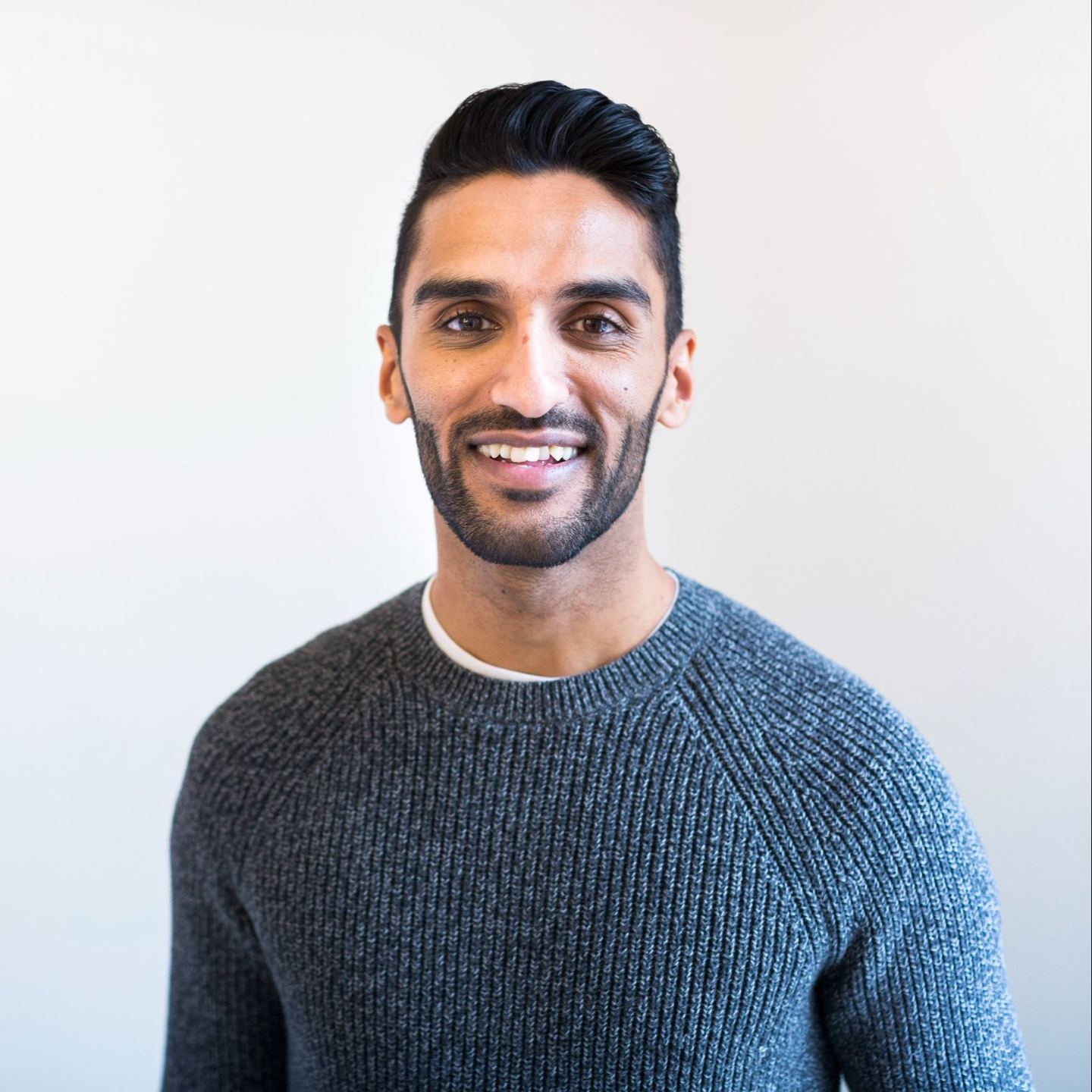 "Joey is the best breathwork instructor I've ever met. Not only is he an expert guide, but he is also a clear communicator, educating you in the process. I've had personal breakthroughs in his workshops that have carried on well past the moment because of how well he led us."
—Sathiya Sam, Men's Recovery Coach and CEO of DeepClean | Ontario, Canada